Klaas Gubbels (Rotterdam, January 19, 1934) has painted coffee pots and tables for over 65 years. He says about this: "Whoever has nothing to say keeps thinking up something new, whoever has something to say keeps repeating it all his life." This recognizability and simplicity are the strength and heartwarming charm of his artworks.
Visiting Gubbels in the autumn of 2019 in his studio in the old coach house of the Lichtenbeek estate near Arnhem, he spoke very enthusiastically about something completely new that he had painted. A large painting with one gigantic coffee pot in the color white. He had never painted that before in all those 65 years, such a large white coffee pot.
Even though the subject remains the same, a great variation lies in the materials and techniques he uses to depict the coffee pots and tables. Gubbels paints and draws, makes collages, statues, objets trouvés, wall paintings, glass art and monumental sculptures in wood and metal. He works in a modest color palette with lots of black, gray, white, orange and dark and Yves Klein blue.
Gubbels celebrated his eightieth birthday in 2019. Despite his age, he can still be found in his studio seven days a week.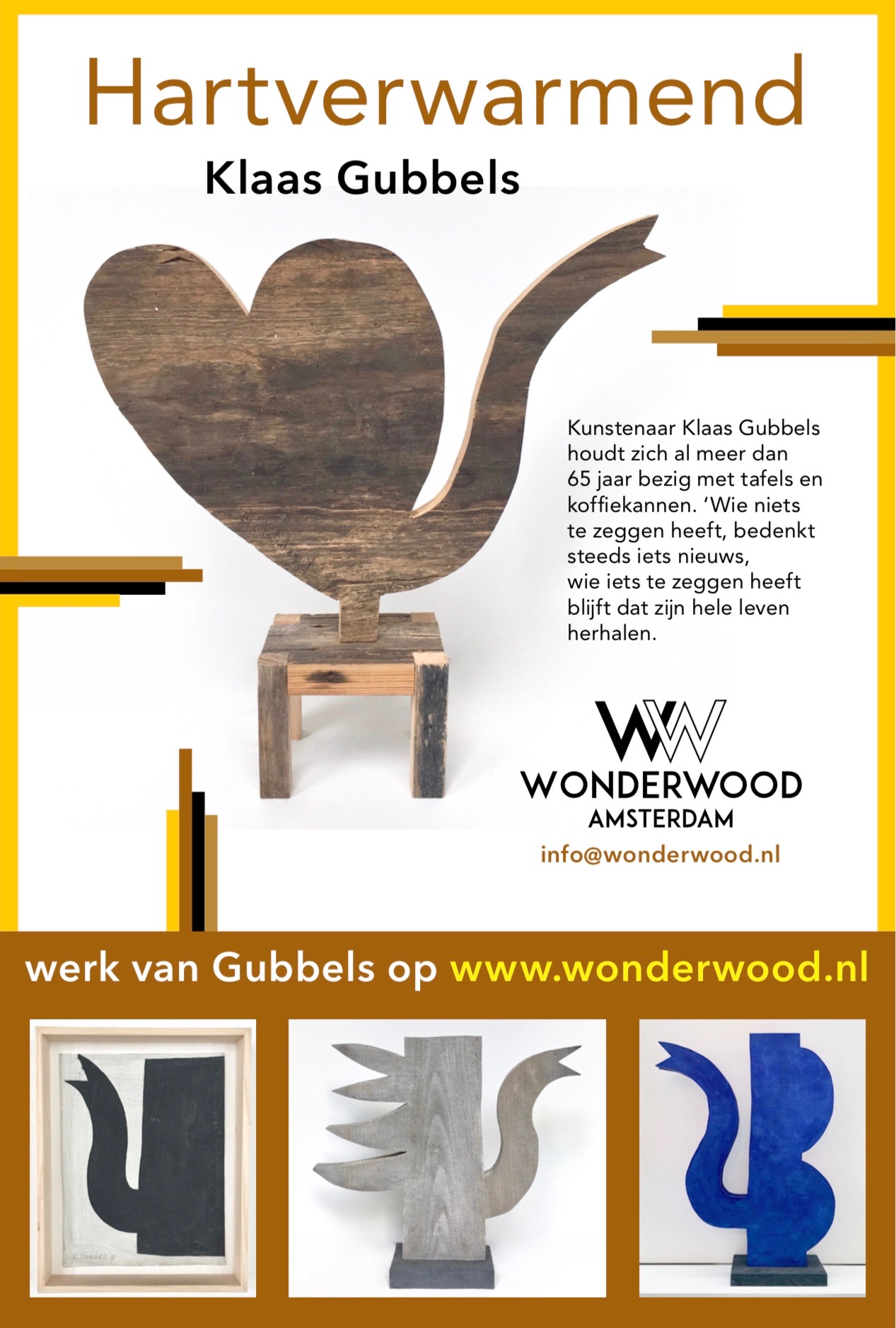 Coffeepots by Gubbels in wood, pencil and paint are now online at www.wonderwoodstore.nl!
If you are interested in a work of art and would like to see it in real life, it is possible to make an appointment to come by at the gallery store. Or we can come by your house to view the work of art or design in your own home!
Please send an email to info@wonderwood.nl to make an appointment. For questions you can also contact us by email or call Wiet Hekking at +31651382202